I'm pleased to welcome Susanne Myers of DailyAffiliateTasks.com as a guest blogger. Please feel free to comment and add to the discussion about a topic we are all interested in — getting more targeted traffic.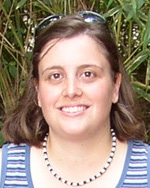 My biggest source of traffic across all my niche websites is free Search Engine Traffic. I love it because the traffic keeps coming in 24/7 without too much upkeep on my part. Of course optimizing your site and getting to the point where search engines rank it, takes some up-front work. But believe me, it is well worth the effort. Here's my process for adding new search engine optimized content to all my niche websites.
Start With Keyword Research
All the search engine optimization in the world won't do you much good unless you're optimizing for the right keywords and key phrases. Start by using tools like Wordtracker or the free Google Keyword Tool to find out what people are searching for. Look for "long-tail" keywords to use on individual blog posts.
Long-tail keywords usually have three or more words in them and don't get a huge amount of daily searches. The big advantage is that there also isn't a whole lot of competition for these phrases, making it easy to rank for them.
On most of my niches sites 80% of my traffic comes from these long tail searches. I'll walk you through the exact steps I take to get them to rank.
On Page Optimization
This is the easy part. There are three things you have to pay attention to:
[list style="bl"]
Titles
Content
Links
[/list]
Titles – Be sure to use your keyword in the title of your page or blog post. In fact I recommend you use WordPress to run your niche websites. This will ensure that your blog post title is also the title of your html page and that you have an H1 tag on your page. Your only job is to include your keyword or key phrase in the title of your post.
Content – Don't overdo this. Just make sure you include your exact keyword or keyphrase once in your post. Ideally you want to work it into the first 100 to 150 words. If you'd like and if it makes sense in the context, you can use bold or italicized font for the phrase. If your article or blog post is pretty long, you may want to fit another variation of your keywords in the text a little further down the page.
Internal Links – Last but not least, make sure that the links you put on your site that link to the new page or blog post include your keyword as well. Again, if you're using WordPress, this will be automatically taken care of since the internal links that make up your site navigation are the titles of your blog posts.
For a little added boost, find one or two older blog posts and mention the new one in those posts, linking to it with your keywords as the link text. Here's an example. If Chris wanted to improve her internal linking and rankings on a blog post she wrote about WordPress themes and how to choose them, she could just link it like this.
That's all there is to on-page search engine optimization. Next, it's time to get some links and let the world know about your blog post.
Promote Your Content
The next part of SEO is all about getting the ball rolling and letting your target audience know about your new blog post or article. There are quite a few things you can do here:
[list style="Check2blue2″]
Bookmark your page on social bookmarking sites like Delicious, Digg, Stumbleupon etc.
Post about it on social media sites like Twitter, Facebook, LinkedIn etc.
Send an email out to your list about the new content.
Write an article or guest blog post and link to it.
Comment on other blogs in your industry and link to your new post.
Participate in online forums and change your signature file to include a link to the new post.
Record a quick audio or video about your post or a related tip and submit it – including a link back to your blog post in the description.
[/list]
Just be sure to do at least a few things to promote your content. Another easy thing to do is to install a plugin on your blog or niche site that makes it easy to share your content. "Sociable" is a good option, as is  the "Sharebar" plugin.
Attract Links and Social Media Attention Like A Magnet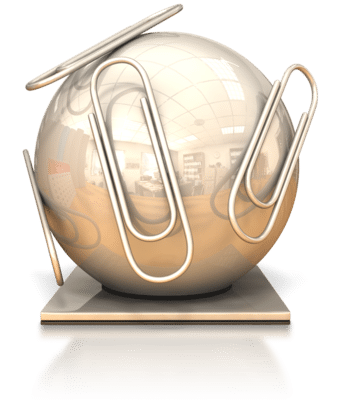 Everybody has some sort of virtual property these days. It may just be a twitter and Facebook account, or it may be a blog or website. This means that quite a few of your readers can send you quite a bit of traffic on any given day.
The key to attracting these links and social media attention is to write something interesting and informative and to get the ball rolling by doing some initial promotion as I've outlined above. That's it … once you can get people talking on social media sites about the great tips you've shared on your blog, you'll all set.
Give this a strategy a try and watch your search engine traffic increase each and every week.
Ready for more tips on what works and what doesn't? Join Daily Affiliate Tasks.com for $10 per month and do those things in as little as 30 minutes per day that actually bring you more traffic, more subscribers and make more affiliate commissions. Learn more and join today at www.DailyAffiliateTasks.com
If you enjoyed this article, check out Susanne's "Get More Targeted Traffic" project where she lays out the steps for using guest blog posts to get more traffic to your own blog.