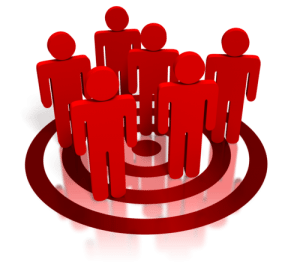 Getting targeted traffic to your blog is critical if your intention is to make money with your blog. It doesn't matter what kind of business you have, whether it is strictly online or offline, a blog needs traffic and not just any traffic — you need specific targeted traffic. Targeted traffic consists of people who have an immediate need for the information, products or services you are providing.
4 Sure Fire Ways to Get More Targeted Traffic to Your Blog
I know that some of them may be difficult, like blogging more often, but these are goals to shoot for.
Blog Often

Post a keyword-rich blog article at least once a week and if you have a broad enough topic, consider three to five times a week. Some people find that a publication calendar helps to keep focused and motivated. To get topic ideas, go to your favorite keyword tool and generate a list of key phrases and then write an article for each one.

Article Marketing

This consists of writing articles that are about 500 to 700 words long. These articles should be general in nature and not sales copy. Place your articles that are for article marketing in places such as ezinearticles.com, ideamarketers.com, or on other blogs that accept articles. The key here is creating an excellent bio or resource box that will be placed at the end of each of your articles. The resource box is a critical element so make sure you spend some time crafting it. To get help writing articles that will help you get targeted traffic, check out the article marketing interview Karon Thackston & I did with Jeff Herring over at Online Copywriting 101.

Get Social

Use social marketing strategically to promote each and every new blog post. If your target audience is on Facebook, for example, so should you. You can automate the posting of your blog posts to social media with plugins and apps. The Involver RSS App is one that I use for Facebook posting. I use Pretty Link plugin for posting to Twitter.

Search Engine Optimization (SEO)

While it is very important to remember the humans who are going to be reading your blog content, it is also important to understand that the search engines are reading as well. Use a good SEO plugin like WordPress SEO from Yoast. Once you configure the settings, then all you need to remember to do as you post is to work in a few relevant keywords into your copy. The plugin will do the rest.
What method do you find most effective? Post your answer in the comment section below.