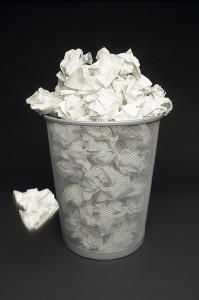 OK. I'll admit it. I'm a PLR junkie. I guess because of that, I have seen The Good, The Bad and The Ugly (to borrow an old Clint Eastwood movie). I suspect I am not alone. How many PLR articles, ebooks, websites, sales pages, squeeze pages, etc. are sitting on your hard drive? Private Label Rights (PLR) content is hot right now which means you are probably receiving tons of pitches in your email box to buy packs or join PLR membership sites.
PLR content is absolutely essential if you have several websites or if you need help keeping up a regular blog or to get some ideas for article directories. Here are a few tips to zero in on the Good Ones and avoid The Bad & The Ugly.
Know What You Are Getting

This seems rather obvious, but much of the PLR out there is sold in packs or through a membership. Unless you can see the titles of the articles, you may end up with some you can't use at all because it has nothing to do with your niche or website. Your cooking visitors probably don't want to go to your website to learn how to train a puppy!
Quality is King
You will need to rewrite the articles to some extent, but if they read like they were written by a 3rd grader and you have to totally rewrite the entire article, scratch that source off your list. After all, this content will be on your blog or website and will be attributed to you. Don't leave your visitors scratching their head wondering if aliens had taken over your blog.
Deja Vu All Over Again
How many copies of that article were sold? Honestly, a lot of PLR will never see the light of day because people that buy it won't do anything with it. However if 1000 other people signed up to get the same articles, you will need to have a more extensive rewrite so that yours looks unique. I suggest you stick with providers that limit the number of copies they are willing to sell.
Look For Added Value
People in the PLR business should be able to offer training on ways to use their PLR articles and ways to monetize the articles you've purchased. Some PLR sites will include recommended affiliate programs and training on how to use their articles to get the most benefits from their service. This would be especially true in a membership type program.
Here are a few Good ones I have found:
Easy PLR from Nicole Dean. Varied niche packs. Well written. Limited quantity offered. Free PLR ecourse to learn how best to use the content.
Private Label Central from Rosalind Gardner. Written by professionals in the field. Free PLR ecourse. Limited quantity offered. Sample article offered. Guarantee that they won't first be posted to an article directory.
Product Review PLR from Lisa & Loretta. Full product reviews for use by affiliates. Limited quantity offered. 5 Pack offered free so you can see the quality. Many packs include "Buy Now", "Ratings" and Twitter background graphics.
Get Original Articles Written from Joe Marsh. These articles are actually written just for you, so there is no need to rewrite them although you might want to add your "voice". Sold in packs of 5, 10 or 20. You are able to provide targeted keywords and keyword density requests. If you will provide guidance as to how you intend to use the articles (blog, article directory, etc) and even on which website the articles will appear, you will get more useful articles.
Do you have a good source for PLR. Please leave a comment and let me know. I still have plenty of room on my hard drive 🙂