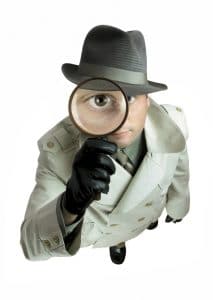 Part 3 of 10. Are you aware of the incredible insights you can learn about your blog visitors? Simply by installing analytics code on your website, you can gather generic information about who your visitors are, where they came from and what they found interesting on your site. Without this information, you are "flying blind."
This data is commonly referred to as "analytics". Your analytics data can tell you a lot about your audience and about how to better run your blog. Yet many blog owners don't know to install the code or if they do, they don't look at their analytics at all, or only give it a cursory glance.
Here are some of the important things your analytics can tell you:
Where your traffic is coming from. Is it from search? Is it from referring sites? Is it something else entirely?
What keywords people type in to find your blog and where you rank for those keywords. They might be completely different than the keywords you were deliberately targeting.
Who's linking to you and who's sending you traffic. If someone went out of their way to link to you, there may be other opportunities for a partnership there. Perhaps your blog commenting or guest blogging is paying off and you should do more of that.
Your best posts and your worst posts. What kind of topics did people like and what did they not like? Which posts get people to stay the longest? Maybe you should be writing more of those.
That's just the tip of the iceberg. Your analytics data can give you all kinds of insights into how your audience operates and where you should take your blog next.
Free vs. Paid Analytics
The most common way people get their analytics is from the king of search, Google. Google Analytics is free and easy to use. All you need is a Google account which you may already have if you have Gmail, a YouTube channel, a Webmaster Tools account or use other Google tools. Once you log into your account, you will add your website and then copy and paste the code they provide into your website.
Many themes offer a box to paste the code into or you can get a plugin like Google Analytics for WordPress by Yoast.
I am not alone in believing that Google's traffic numbers are overstated most likely because it adds in bots and other automated searches. Even so, most people use Google Analytics even if they have other stats tools.
Another free source of analytics may be right in your website's cPanel. AWStats is in the Logs section. This tool does try to isolate the automated searches and give you information about those separately. There are charts comparing various metrics. Custom date ranges are not available, however.

I use Google Analytics and occasionally check my AWStats but I am loving Clicky. Clicky is easy to install on your blog through a plugin created by Yoast. You get some basic analytics right in your dashboard but the detailed reports are found in your account on the Clicky website. You can customize a dashboard to see various stats at a glance and then you'll be able to drill down to get more details
It is very easy to see which posts are getting a lot of traffic and where those readers are coming from. For example, when you use social media to promote a blog post, you can easily see if that strategy worked for you.
Another nice feature shows you traffic to a specific page from a keyword search and where you ranked for that keyword.
Then on the cool side is the Spy feature which allows you to see real-time visitors and which page they are visiting and then where they go next.
You can install the basic Clicky analytics on one website for free so you might find it interesting to compare the numbers with Google.
Don't make the mistake of overlooking this treasure trove of information. At the very least, install Google Analytics and then set a time each month to review the reports to determine where you need to spend your time the following month.