Have you heard the news? Aweber just removed a big barrier to moving your lists from another autoresponder service to them.
It used to be that if you wanted to move from Mailchimp, Constant Contact, Get Response or some other service to Aweber, you had to get all your subscribers to opt in again. That pretty much guaranteed that you would lose 80-90% of them. Not good!
So I guess Aweber had an AHA moment and decided to retract that requirement. Here's how you do it.
First you set up your list and then under the Subscribers tab, select to Add Subscribers. Then select to Import Subscribers. In the final step, you will be able to select "No, do not ask my subscribers to opt-in to my list again". And that's it! They will be added to your list and will not receive the confirmation email.
You can set that as a default in your settings for any list under the List Settings > Confirmation area.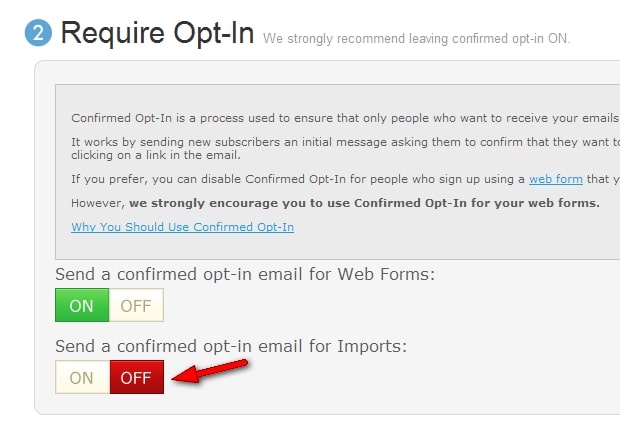 Is Aweber confusing to you? Get your free pass to the Tech Lab and watch as Cindy Bidar & I walk you step by step from account setup to embedding your forms in a non-techie way.
Now that you can keep all your subscribers, why not give Aweber a try. It only costs $1 to try it for a month.