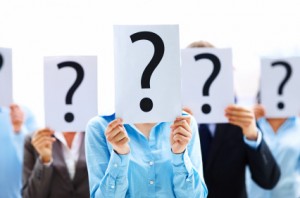 If you are just starting as a blogger or Affiliate Marketer, you are probably barraged with incredible offers to teach you everything you need to know to make millions of dollars in one day. So, who do you learn from? I found this article from Jeff Herring right on the point:
Practical Article Marketing Tips – How Do You Decide Who to Learn From on the Internet?
By Jeff Herring
One of the most important questions you have to answer for yourself as you build your business is who are you going to listen to and learn from in Internet Marketing and Article Marketing? This is especially true now with so many marketers vying for your attention and screaming "me, me, me!"
I have found that there are 3 types of "teachers & trainers" on the internet, and only one type is always worth following:
Type 1 – Someone who has read a book or gone to a seminar on a topic, has never successfully done it, and is now going to teach you how to do it. I recommend my RLH response here: Run Like Hell!
Type 2 – Teacher has successfully done what you want to learn, is going to teach you, but is no longer doing it. Approach with caution: while you might be able to learn some good tips and strategies, you will be learning what got them where they are, not what they are doing right now to be successful. You won't learn leading edge new stuff.
Type 3 – Teacher has successfully done what you want to learn, is going to teach you, and continues to do what is being taught. With this kind of teacher you get it all: what got them to where they are, what they are doing now to continue to grow, and what are the new next steps and strategies to keep you moving forward.
This is the kind of teacher with whom I will spend my time and money. A great example is Alex Mandossian and TeleSeminar Secrets. TeleSeminars got him where he is today, he is my TeleSeminar Mentor and trainer to many others, and he continues to do TeleSeminars to build and grow his business.
My recommendation: Learn from and follow only those who have done it, are teaching it, and continue to do it in their own businesses every day.
This is why I created The Article Marketing TeleSeminar Club to train you how to build your business with Article Marketing & TeleSeminars: I've done it, I'm teaching it, and I continue to do it everyday, consistently bringing to the Club Members the leading edge strategies that I am using today to build my business with Article Marketing & TeleSeminars.
You can get the Full Story on the Article Marketing TeleSeminar Club and come on board for half price for the first month simply by visiting http://www.AMTeleSeminarClub.com
Come join me and hundreds of members as we build our businesses together!
Article Source: http://EzineArticles.com/?expert=Jeff_Herring
http://EzineArticles.com/?Practical-Article-Marketing-Tips—How-Do-You-Decide-Who-to-Learn-From-on-the-Internet?&id=2012458