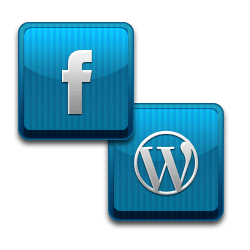 You knew that Facebook would eventually get around to creating its own plugin for WordPress. It is now available at WordPress.org. So this weekend (June 16, 2012) I installed it and attempted to set it up.
I spent an hour of frustration until I realized that the instructions weren't exactly clear and the screenshots weren't exactly accurate.
You need to create a Facebook app which is fairly straightforward. Then you have to create an OpenGraph action and object which was not so straightforward. Next you go back to the plugin, click the link to hook up your app with your personal Facebook profile. You may have done that with other apps or to connect your Facebook account with your Twitter account for example.
All is well at this point. Then you are to publish a page or post to your Timeline. What is not so clear here is that in order to post to your Timeline, you must find the section on your page/post editor that says "Facebook Status on Your Timeline" and type something in the box. That section is most likely at the bottom of the screen.
It's the final step that caused most of the frustration…
The final step is to go back to the OpenGraph section of your app and click the submit link. I kept getting a message that I needed to post content first. What? I just did that! After deleting pages and publishing new pages several times with the same result, I started looking for others having the same problem.
Sure enough, a lot of other people are having this problem. Facebook finally weighed in that they are aware of the problem and are expecting to publish an update this week.
Stay Tuned…
So if you are reading this when the Facebook plugin is version 1.0 — save yourself possible frustration and wait for the update. I'll post again when the new version is out and is working.
[UPDATE] Version 1.0.1 was released on June 21, 2012. I was able to get it to work after deactivating and deleting the old one and then reinstalling the new one and using a test post instead of a test page.