I'm pleased to welcome Sam Marquit as a guest blogger. Please feel free to ask questions or add to the discussion in the comments section.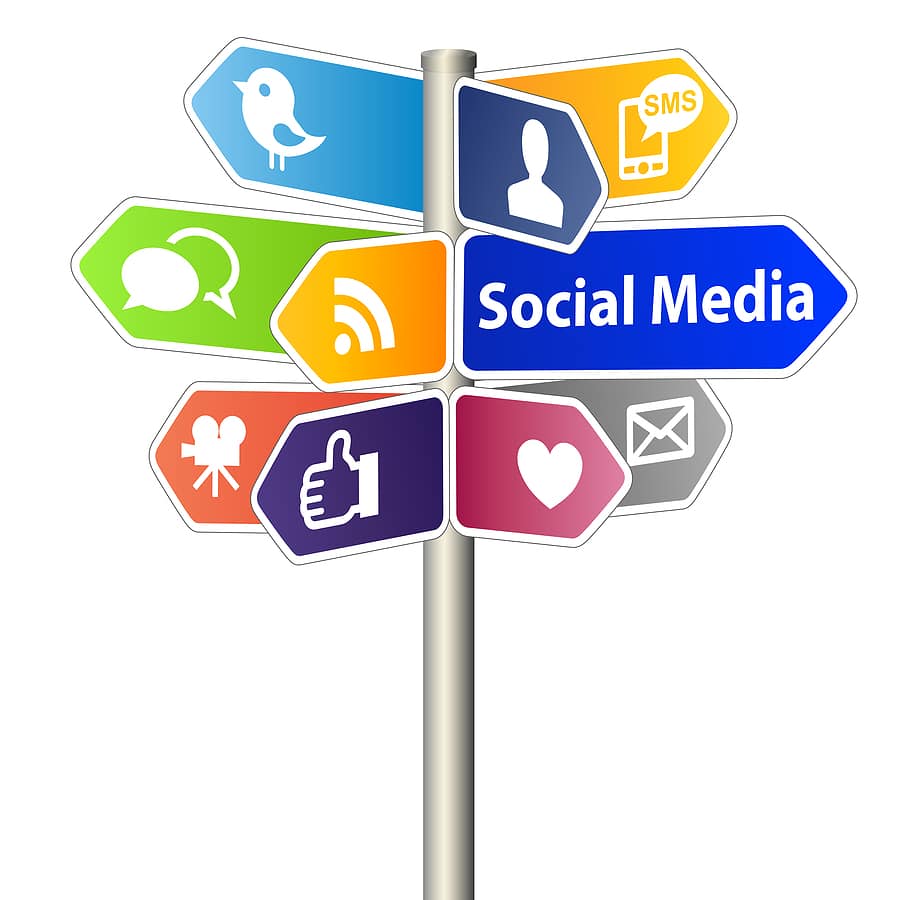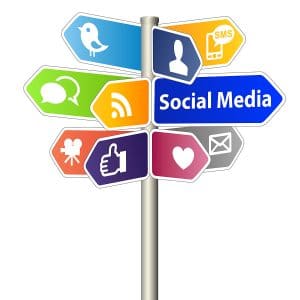 Social media is a powerful way to attract new clients and readers, keep in touch with old ones, and to get more exposure through several different modes of communication. This can include both blogs (web logs) and social networking sites like Facebook and Twitter. Many people who rely on the internet for business and commerce rely on social media for constant exposure. Most social media plans rely on a subscription based method, which keeps people updated if they have subscribed, either by e-mail, RSS or the subscription format in the respective social media avenue.
Social media outlets like Facebook, Twitter, Google+, Myspace, LinkedIn, YouTube, and some of the lesser used sites, are fantastic, free ways to get exposure and keep clients and readers in the loop. For starters, everything that is posted to profiles or pages on those sites is also posted to the respective way of subscribing to updates. For instance, if something is posted on a profile or page on Facebook, it is accessible via the "news feed", or update subscription infrastructure on Facebook. On Twitter it comes up under the Tweets section on the home page once the user is signed in. A few new social media sites include Tumblr, Instagram, and Pinterest, even though these final three have strong limitations and can only work for exposure via photos.
Blog software like Blogger by Google and WordPress are good social media ideas. They allow for search engine exposure, subscription options, and reader discussion. Search engines regularly crawl blogs. If anything, search engines are blog oriented these days. One of the ways that Google rates a site is by the frequency and consistency of content updates. When a blog is part of a niche or specialty, keywords tend to happen naturally. As most blog writers know, keywords are the top way that search engines rank websites. If a site were to write about, say, Long Island Real Estate, and type it eight times, Google would begin to believe that site had a little bit of knowledge about Long Island Real Estate.
Blogs as Social Media
Blogger is a versatile, Google hosted blogging software that can be used either on a blogspot.com sub-domain or redirected to a self-owned domain. Others similar to it include LiveJournal, Xanga, and the like. WordPress has virtually the same features, except it is expandable with better themes and plugins. Blogs can be hosted two ways. Free blogs can be hosted on a subdomain of wordpress.com, or serious bloggers can install WordPress on self-hosted domains of their own. The way to integrate subscription services to help users network into it is to allow them to subscribe through the username based subscription infrastructure that each piece of blogging software has or to use e-mail subscriptions through a paid service like AWeber or a free service like Feedburner. Facebook, Twitter, Myspace, and other social media websites can also be integrated into these blogs using the APIs provided by each respective site. For instance, a blog utilizing Facebook can place a Facebook "like button" or "like box" on the sidebar or header and create a Facebook page it connects to that also utilizes an RSS reader app that aggregates recent blog posts. Twitter has a similar infrastructure and so does Myspace.
There are a few keys to having social media plans work for exposure. The first thing is to be diligent. A Facebook page or a blog does no good if it sits there idle. The motto of the internet is pretty much the stereotypical, "What have you done for me lately?" That does not mean posting every hour. That does mean posting once or twice a day. Some of the most successful internet companies post a bunch of small blog entries, or two large ones, throughout the day and a social media post or two.
Content Automation
Content automation is a big key with social media. Anyone who runs a business through blogging or social media will attest to the fact that it can get very overwhelming to keep posting all the time and trying to remember new ideas. WordPress, Tumblr, Blogger, and some of the other social media sites and blogging software have integrated content automation systems. Through WordPress, for instance, bloggers can schedule blog posts to appear at a predetermined time. For all intents and purposes, someone could write ten or fifteen blog posts in two or three hours and schedule the entire week of blog posting. Some social media sites do not have content automation infrastructures integrated into the actual site operation, so there are other companies that allow this, such as Bufferapp for Facebook, Twitter, and LinkedIn.
Overall, most companies that have a strong online presence have reported an average 25% productivity increase by using social media. Most online companies have an integrated blog with a decent following. Some internet companies make money solely on blogging and social media to get exposure. It all depends on the business and the course of action it relies on. The fact of the matter is, within the last five years, social media has become a reliable and proven marketing method.
My favorite automation tool for Facebook is Post Planner. With this app, you can post your updates and then just like WordPress, schedule them for posting at a later date and time on your page(s) or profile. A cool feature is the "Status Ideas" brainstorming tool. If you just can't think of something to post, it will give you thousands of ideas of short snippets that will encourage sharing and LIKES.