I'm very honored to introduce you to Nicole Dean, the person I turn to for all my PLR article questions. Nicole has been providing professional "private label rights" articles for years and I have never been disappointed with the quality of her products.
Nicole's going to talk with us today about professional PLR articles and reports and how they can grow your business.
If you already know what PLR is and just want to start shopping, here's a link to Nicole's site where you'll find TOP quality professional PLR articles and reports:
Nicole: Hi Chris. Thanks so much for inviting me here today to talk about one of my favorite topics – PLR.
For your readers who don't know yet what PLR is, you're in for a big treat. Blogging is about to become super fun, more productive, and, hopefully, more profitable for you.
Here's a short video that explains PLR.
To sum it up, PLR stands for Private Label Rights content – and, in the instance of articles, which is what we'll talk about today, it refers to a package of articles that you can purchase and use on your blog. But, it's not like syndicated content or reprint articles in two very special ways.
First, you can CHANGE PLR articles as much or as little as you'd like. I recommend you edit them a bit just to add "you" into them.
Second, unlike the articles at places like EzineArticles.com or LadyPens.com – you don't have to link to anyone in them, so you're not promoting other people, unless you choose to.
I hope that makes sense. If you have any questions, swing by my site and we've got more information about what PLR is and how you can use it:
ok. Let's dig into Chris' questions. They're really good.
Chris: Why has PLR become so popular these days?
Nicole: Great question, Chris. I think there are a few different factors that have increased demand for PLR lately.
Most people are aware of what PLR is and the benefits of using it.
There's more quality PLR available. It used to be that the word PLR meant "junk content". I hope that I've been instrumental in changing that – one PLR article at a time.
There's a better understanding about what you can do with PLR now than there was when I started my site back in 2006.
Chris: Is there a consistency with all Private Label Rights as to the rights for the buyer? Or do you have different rights depending on the seller?
Nicole: Every site has different rules, but there is a general consistency with PLR site owners. Pretty much every site allows you to use the content on your blog and to edit or customize it. Beyond that, it's best to check with the site's rules before purchasing.
Chris: What percentage of the content needs to be changed for the maximum effectiveness?
Nicole: That really depends upon what you plan to do with the content. If you're putting it into an info product or in an ecourse – and the search engines will never see it, then you really don't "have" to change it.
However, I don't really teach about rewriting PLR content for your blog. I teach my customers to "improve" or "enhance" the PLR that they buy from me to make the web a better place. There are so many different ways to do that. I cover it in depth in this video:
Chris: What is your one favorite use of PLR?
Nicole: Oh goodness, Chris. One favorite? Well, if I had to answer with just one, I would have to say using PLR for list building. As internet marketers, we have to be constantly working on building a list of raving fans, right? So, I would recommend that, if you only used PLR in one way, it would be to build that relationship with the people on your list – by sending them regular articles or reports (in this instance, created with a mixture of PLR and the information from your own head).
Chris: What do you look for in a Private Label Rights supplier?
Nicole: Well, I'm obviously biased, but here's the honest to God truth. I am a PLR snob. I've personally wasted money on junk PLR in the past and it's been frustrating. In fact, that's why I started my site – from my own personal need for quality content.
So here are the criteria that any PLR site must meet, in my not-so-humble opinion, before you spend any money with them.
There should be a name and face behind the site. I see too many "anonymous" PLR sites on the web. Who the heck owns them and why should you trust them if there's no one with a reputation behind the site? Heck, how do you know the content isn't stolen? I wouldn't touch them with a ten-foot pole, let alone give my credit card information to them.
Who's writing the content? Many PLR sites sell recycled content. It's PLR they've purchased with "unlimited rights" which means they can resell it. That's not the case at Easy PLR (ExploreEasyPLR.com). I have my own team of writers, here in the US and Canada who are highly educated and who speak English as their first language.
Is the PLR content limited? Many PLR sites sell an unlimited number of each item on their site. Not me. I limit articles and reports so that only a small number of people get access to each set. You can see how many are available of each set. In fact, my shopping cart keeps the accurate inventory and when they're gone, they're gone.
Chris: Do you favor PLR membership sites or those that offer single PLR products?
Nicole: If you're new to using PLR, don't sign up for any membership site just yet. Choose a site like mine where you can just buy what you need, when you need it. See if you'll use the content and then, you can always make a decision to join a membership site later.
Here's the link one more time if you'd like to learn more about PLR Content:
Nicole: Thank you so much, Chris, for inviting me here to spend time here on your wonderful blog. I greatly appreciate it!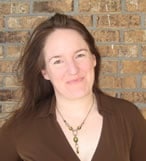 Warmly,
Nicole Dean