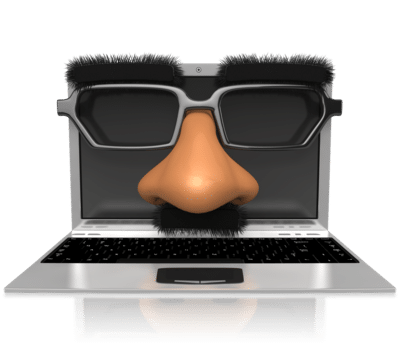 For what seemed like an eternity, the link-cloaking plugin, Pretty Link finally released a long awaited update last week (November 7, 2012). In the interim, there was a problem with the version number and the WordPress repository update system where you constantly received reminders in your dashboard that you had version 1.60 and you needed to update to 1.60.
No matter what you did, that dang reminder would not go away. Grrrr.
Finally, they released version 1.61 and a couple of days later they released 1.62.
You Need to Update Now
You may be so used to the false alarms that you continue to ignore the update reminders. However, I noticed that the update includes security fixes. Here's the change log:
Security Fixes
Fixed some issues with Pretty Link running in WordPress Multisite
Altered the way Keyword Replacements can be disabled on individual pages in Pro
Fixed an issue with import feature in Pro
Fixed an issue causing "ghost" update messages in Pro
Updated browscap file for more accurate click tracking
Fixed an issue that interfered with Pretty Link's option saving for some users
So whether you are using the free version of Pretty Link or Pretty Link Pro, you should update right away.
An Alternative…
I have used Pretty Link Pro for several years and it is truly very easy to use. Because I have Pretty Links scattered throughout my blog, ebooks and other places, I will continue to maintain the software.
However for new links, I have discovered the most awesome alternative called Easy Redirect Script from Jason Fladlien & Wil Mathos. Unlike Pretty Link, it isn't a plugin so it doesn't weigh down your WordPress site. This is software that resides on your server with a separate dashboard.
You can create a simple redirect in literally 2 seconds or you can create more sophisticated redirects with Stealth Pages so that your redirect URL shows up in the address bar. This is very helpful to truly "cloak" your link to avoid link theft.
If you've ever wanted to promote a product but just hated the vendor's sales page, you can create your own sales page and then link directly to the vendor's order page (unless that is against their terms of service).
Promo Redirects are really cool! That type allows you to show a splash screen for a few seconds before you redirect the visitor. Click the button below for a demonstration. I have it set for 10 seconds after which you will be redirected.
Unlike some scripts that you need to install, this one couldn't be easier. You download the zip file, unzip it, upload it to your server, set a username and password and THAT'S IT! And it comes with an unlimited site license.
Using redirects for your affiliate links is a must. You can do it the old fashioned way by creating an html file with the redirect code inside or you can use software to make life easier. So check out Easy Redirect Script or Pretty Link and start creating redirect links.