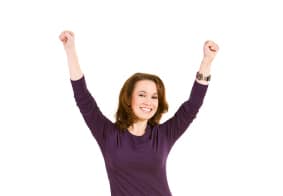 Have you been blogging or did you embark on your internet marketing career less than 5 years ago? If so, I think you could benefit from the internet marketing experience of other smart marketers.
When I was I kid I probably did not listen to the wisdom of others enough. Then I eventually learned that there are people smarter and wiser than me and I should at least pay attention to their experiences.
If you have been a Bonus Blog reader for a while you know that I place a lot of value in going to Internet conferences, especially NAMS (Niche Affiliate Marketing Systems) Workshop.
I like these conferences because you can talk face to face with people about challenges you are currently experiencing and get fantastic help.
At the NAMS conference in August, I took my Flip video camera and asked people, "What was the one thing that helped your Internet marketing that you wish you had known sooner?" I got some incredible answers and thought to myself, I bet other people would like to know this as well.
So, I compiled the video snippets into one video, had it transcribed and then added more information about how one goes about learning these things.
I call it "What I Wish I Had Known Sooner" and I'm giving away the video and the 30 page eBook for free. Simply click the title link.
Leave a comment and let me know what YOU wish you had known sooner!
Hope you enjoy it,
Chris Cobb