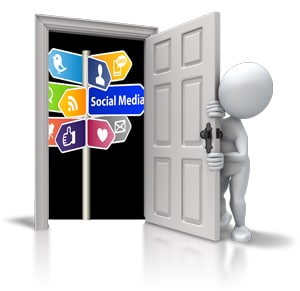 Do you have Social Media Phobia when it comes to your blog? Just a few years ago, it was possible to be successful by being just a well-read blogger. Today, blogs are part of social media and intimately tied to Facebook, Twitter, LinkedIn and other social media communities.
Today, ignoring social media not only means losing valuable traffic sources but also missing the opportunity to connect with your audience in a very personal way.
Readers expect to be able to relate to you through social media. They want to be able to easily share your posts or like your fan page. Think of your own blog reading habits. What do you do when you read a fabulous post? Don't you look for the share button or the tweet button? Yeah, me too!
Three Important but Different Tools…
There are three important but different tools you should be utilizing on your blog.
Social media icon block
Social sharing buttons
Social bookmarking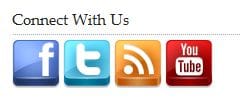 The social media icon block is typically installed in your sidebar in a widget although it may be in the footer or like my blog, it floats on the left side of the screen. It will have icons representing and linked to your larger social media properties like Facebook, Twitter, and YouTube and your blog RSS feed. You might also include Google+ and LinkedIn.
You can find social media icons easily on the web. For free images, check out IconFinder.com (be sure to filter it for commercial use). If you are looking for something a bit more unique, Max Rylski has a great marketing graphics toolkit including cool social icons.
Social media sharing buttons are easily installed using a plugin. There are many good ones out there including Sexy Bookmarks, Socialize and 1-Click/Retweet/Share/Like.
As of the writing of this post I'm using Optin Skin, a premium plugin that combines social sharing with an optin form for my blog feed or my list. I can customize the look to better match my blog design using their templates.
Social bookmarking is simply notifying the various social media and bookmarking sites (i.e. Stumbleupon, Digg) that you have published a new blog post. Bookmarking tools have come and gone — mostly the free ones have gone. I use OnlyWire because it's easy to use and they post to the sites I set up and handle all the captcha duties which not only is a time saver but an aggravation saver. If you are captcha-challenged as I am, you know what I mean.
What are your favorite social media tools? Leave me a comment and let me know.  I would also like to connect with you on my Facebook page.