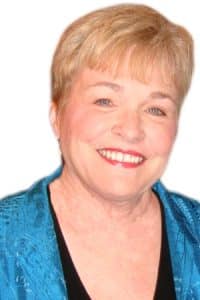 If technology frustrates you and thus keeps you from using the web to its fullest potential then you are in the right place.
My Bonus Blog is a piece of my hub for advice, how-to's, do-it-for-you, tips and resources you can draw on to end your frustration. This blog, ChristineCobbMarketing.com and my Facebook page are dedicated to helping new bloggers & affiliate marketers and non-techies use the Internet to grow their business without working harder, but instead working smarter.
After retiring from the financial industry, I started my journey online so I can sympathize with the frustration that beginners face when trying to figure out what to do and how to do it. It is really difficult to decide whose advice to take when there is so much out there. Talk about information overload!
"Christine has an amazing blend of skills from strategic thinking to detailed knowledge about how to get things done in the internet marketing and eCommerce space.She has consistently helped me create better products and sell more of them to more people than I ever could have done without her advice. She doesn't beat around the bush but gives me very direct and actionable answers when I need them." ~ Jeff Hunt, HeckYeah.org
Hi. My name is Christine Cobb and I'm a Small Business Marketing Consultant, Blogger, and a Joint Venture partner in Online Copywriting 101 and Screencast Studios. I am also the creator of "Deliver Digital Coaching — The Secret to Delivering Your Expertise to Thousands."  After retiring from the financial services industry, I've been using my years of experience working with small businesses and professionals to help business owners, coaches, trainers, consultants and authors develop their brand and expand their reach on the Internet.
Along the way I've fallen in love with WordPress, screencast videos and all the gizmos that power them. If you are just looking for some straight advice, then I can help!
Click Below for Other Options